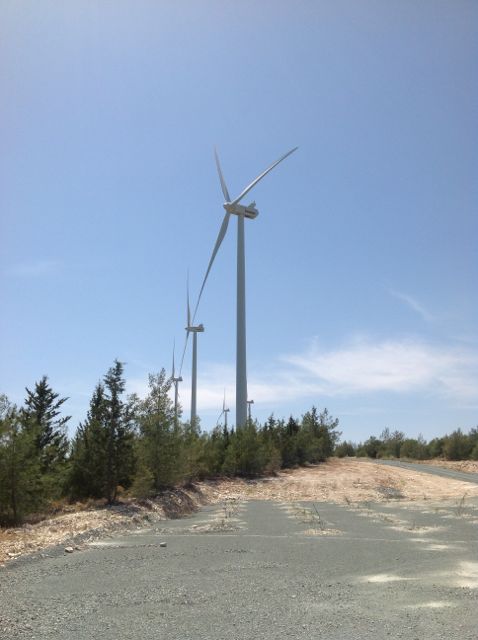 The Koshi Windfarm was commissioned in May 2012 and utilises six Vestas V100 1.8 MW turbines.
Aeolian Dynamics undertook the full management of the Koshi Windfarm in 2008, with the close cooperation of its owner - Moglia Trading Ltd. At that time Moglia Trading Ltd managed to get construction & operation licence approvals from the Cyprus Energy Regulating Authority (CERA) by submitting a preliminary feasibility study, preliminary project siting and a preliminary Environment Impact Assessment (EIA).
We are grateful that the owner of Moglia Trading Ltd trusted us to provide services for the establishment of Koshi Windfarm and we are delighted that this project has the best energy production performance to date in Cyprus.